Need help while performing searching in non-English documents?
Searching patent related data in English is easy but the same could be ardent when it comes to searching in non-English documents. Sagacious IP with its vast experience of foreign language searches can help clients make it an easy affair.
Here at Sagacious IP, we are prepared to offer support for Foreign Language Searches. Our foreign-language specialists are skilled at performing searches on foreign patent office databases and review the full text of non-English documents.
Sagacious IP has access to various foreign-language patent sources and our research experts are fluent in several major Asian, European and foreign languages.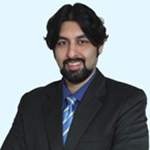 Vaibhav Henry
EVP – ICT Licensing & Searching
Patent Commercialization Expert (Information and Communication Technology
Master's in Information Systems (NSIT, Delhi), Licensing Expert with keen interest & experience in Computer Science & Electronics and multiple deals to his credit
Rajat Gulati
SBU Head – Engineering
B. Tech (U.P. Technical University) and MBA from SMU
Ankur Gupta
SBU Head- Life Science
Masters in Biological Sciences(BITS Pilani)
Sumit Prasad
Manager – ICT Searching
Patent Licensing Expert (Telecommunication)ECE Engineer, 5+ Years in IP Industry, Licensing Professional with expertise in Telecommunication and Wireless Applications/Standards
Anubhav Bhatti
Project Manager – ICT Searching
Patent Search Expert (Electrical)Electrical Engineer, 3+ Years' Experience in IP Industry, Searching Expert with focus in Motors, Actuators, HVACs and other Electrical Systems
Tanmay Mittal
IP Solutions Architect
B.Tech (Mechanical Engineering) from NIT Hamirpur7+ Years of Experience