Achieve highest level of comprehensiveness to cover every possible IP road block. 
Freedom to Operate Search
We help our clients in analyzing their invention prior to their launch in the market by our comprehensive FTO / Clearance Search. This search ensures that your invention can be safely introduced in the market without any possible infringement on any active patent.
As a renowned patent search firm offering detailed and focused FTO Search in 100+ jurisdictions from multiple technical domains, we help our clients with:
Proven Objectives
To determine possibilities of patent infringement and in identifying competition in the market. Tracking expiration of in-force or published patent applications in technology to devise timing to enter market along with overcoming IP challenges by redirecting product development are some impeccable objectives that have helped us run for more than a decade in this realm.
Unmatched Technical Expertise in Multiple Domains
All our searches are executed manually by our searchers which are then followed by a thorough evaluation by subject matter experts. They are highly proficient in IP analysis with respect to reading claims and understanding scope, performing Markush structure-based searches in chemical structures. Also, our team is adept at Sequence search knowledge in case of technologies that claim nucleic acid/protein sequences.
Futuristic Approach
An access to various paid patent databases (Questel Orbit, Derwent Innovation, STN, PatBase) amalgamated with multiple non-patent literature database search which is composed of journal articles, academic projects/thesis, conference proceedings, defensive publications, product literature, and standards- we hold proficiency in providing our clients remarkable result with sustainable influence.
Proposal Based Engagement Models
Depending on the client's requirement, different engagement models are formulated. After a thorough evaluation of client sine qua non, a customized proposal is formulated followed by sharing of quotation and clearly defined efforts. A continuous communication channel is established after project delivery to maintain post deliverable updates and client's feedback is efficiently incorporated for iterations.
Distinctive Strength
We help you in maximizing your profit during product development and launch with our constructive recommendations apart from market and jurisdiction-based recommendations. Strict adherence to timelines, ability to assess potential risks, expiry information of close patents, customized search depending on client requirement, timely updates and communication with clients (before, during and after the projects) are few of the many robust attributes that make stand out.
How We Have Assisted Clients
A corporate client in product licensing approached Sagacious to perform a global search before investing in the license. They were unsure about market acceptance of the product. After conducting a thorough discussion with the client regarding their roadmap and our own initial search, Sagacious recommended performing a clearance search on their jurisdictions of interest since the technology was an upgrade of the existing technology. The client was provided a detailed proposal on the coverage, scope, and extent of analysis at the beginning. It was found during the course of analysis that all the active patent literature was owned by subsidiaries of a single corporation in the US. Sagacious conducted highly exhaustive search and analysis to identify all the literature the product might possibly infringe of that corporation. Based on our analysis and recommendations, the client pursued collaboration with the corporation in the US, increased their revenue and subsequently introduced their product in two new jurisdictions.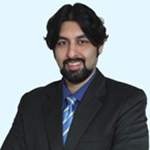 Vaibhav Henry
EVP – ICT Licensing & Searching
Patent Commercialization Expert (ICT), Master's in Information Systems (NSIT, Delhi), Licensing Expert with keen interest & experience in Computer Science & Electronics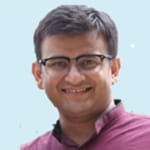 Rajat Gulati
SBU Head – Engineering
B.Tech in Product Engineering, MBA in Marketing, PG Diploma in IPRL and LL.B. 13+ years of experience on variety of patent, technology and data analysis related projects.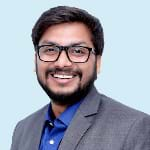 Ankur Gupta
SBU Head- Life Science
Masters in Biological Sciences (BITS Pilani); 7+ years in the field of patent analytics and currently heads the Life Sciences & Chemistry Team.
Devika Saini
Assistant Manager – Life Sciences
Patent Searching & Analysis Expert. Devika holds a B.Tech degree in Biotech and is qualified Indian Patent Agent. With 6+ Years experience in IP industry.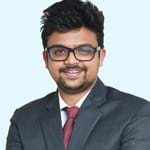 Anubhav Bhatti
Assistant Manager – ICT Searching
Patent Search Expert (Electrical) Electrical Engineer, 3+ Years' Experience in IP Industry, Searching Expert with focus in Motors, Actuators, HVACs and other Electrical Systems.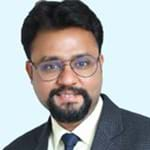 Tanmay Mittal
IP Solutions Architect
B.Tech (Mechanical Engineering) from NIT Hamirpur; 7+ Years of Experience.
 IP & Business research, IP solutions Consulting and Innovation Catalysis are some of his specialities.