Sagacious is powered by technically brilliant talent pool of patent professionals in diverse technology areas including ICT, Engineering, Life Sciences, Chemistry, and several others.
Aerospace
Agriculture
Automobiles & Parts
Biotech/Biology
Chemical
Chemistry
Civil Engineering
Computer Science
Construction
Defense
Electrical
Electronics
Energy
Food & Beverage
Healthcare
Information Technology
Material & Metallurgical
Mechanical
Medical Devices
Medicine
Oil & Gas
Paper & Pulp
Pharma
Physics
Semi-Conductors
Telecom
Textile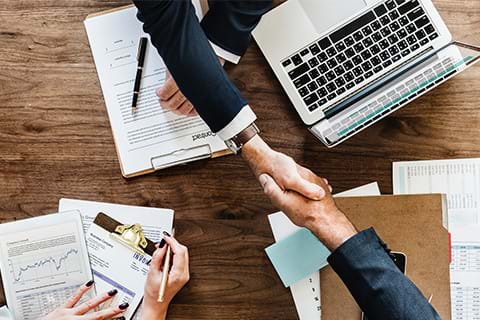 Global Patent Search & Information
Maximize your protection and minimize the office actions by having the accurate information before patent filing. For years, Sagacious has been helping world leading organizations and IAM law firms with critical patent information. Corporations across the globe have betted billions of dollars relying on Sagacious patent search reports and recommendations and we have never let them down. Our reports have been successfully cited in critical litigation matters in court of law and have been a routine occurrence in board room meetings for critical decisions. Sagacious has been pioneer in combining multi-lingual and multi-disciplinary manpower with its unique collaborative search methodologies that ensures patent as well as non-patent information is always accurate and complete.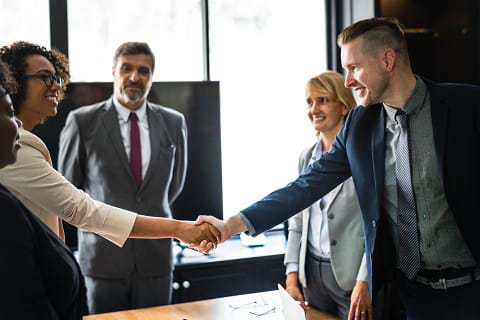 Patent Monetization & Licensing
Sagacious will help you in taking the most 'critical' call in monetizing your patents: Which path to take – Patent Sales or Patent Licensing?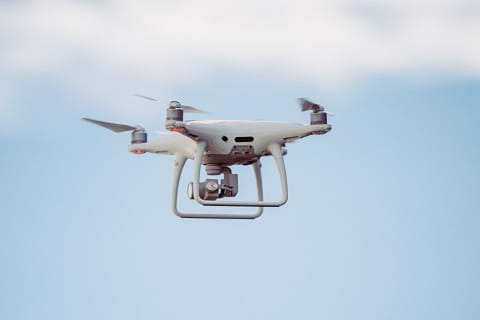 Technology Scouting & In-Sourcing
With the proliferation of technologies and the growing complexity of products and services, it no longer seems possible for any company, as large as it may be, to innovate alone and thus Sagacious Research came up with technology scouting and sourcing support services to help them achieve their goal.
Danish Pharmaceutical Firm Got Strategic Information partner
When a Danish Pharmaceutical Firm wanted an information partner to help them become No 1 in female fertility market, They Chose Sagacious.
Largest Pharmaceutical Company of Japan Chose Sagacious to manage patent Portfolio
When one of the Largest Pharmaceutical Company in Japan wanted to manage their patent portfolio to successfully utilize their unutilized IP, They Chose Sagacious.
World leader in the Dental domain Got Sagacious As Their Market Assessment Mentor
When one of the World leader in the Dental domain needed market assessment by geography, equipment, materials, manufacturers in particular to 3D printing, They Chose Sagacious.
India's Largest Conglomerate of Oil & Gas Chose Sagacious As Their Technology Monitor
When one of India's Largest Conglomerate's oil & gas division wanted a technology to monitor their pipeline's health in real time, They Chose Sagacious.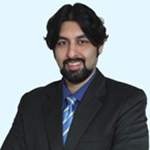 Vaibhav Henry
EVP – ICT Licensing & Searching
Patent Commercialization Expert (Information and Communication Technology
Master's in Information Systems (NSIT, Delhi), Licensing Expert with keen interest & experience in Computer Science & Electronics and multiple deals to his credit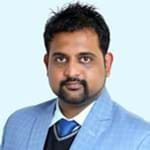 Ram Tenneti
EVP- Business Development
Information technology engineer (JNTU, INDIA) with double masters in International business (NOTTINGHAM, UK). A perennial corporate warrior with incurable optimism, he has over 10 years experience in leading international and multicultural teams delivering quality, innovation and sales. People work to meet targets, he believes in shooting them down.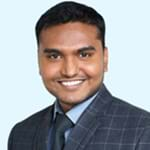 Dhananjay Kumar Das
Manager – ICT Licensing
Patent Licensing Professional (Telecommunication) ECE Engineer, 4+ Years in IP Industry, Patent licensing and valuation professional with keen interest & experience in Electronics and Telecommunication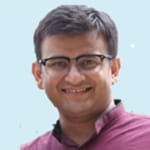 Rajat Gulati
SBU Head – Engineering
B. Tech U.P. Technical University and MBA from SMU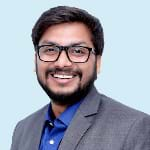 Ankur Gupta
SBU Head- Life Science
Masters in Biological Sciences (BITS Pilani)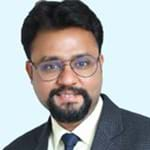 Tanmay Mittal
IP Solutions Architect
B.Tech (Mechanical Engineering)from IEC-CET 8+ Years of Experience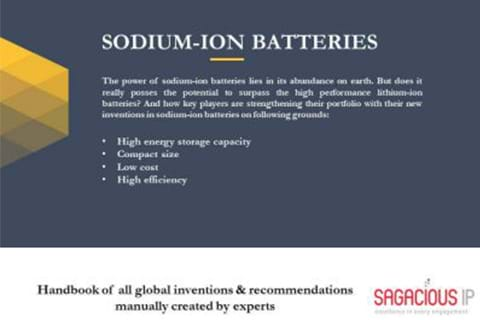 Sodium-Ion Batteries: Everything You Need To Know
Blog
Sodium-Ion Batteries: The power of sodium-ion batteries lies in its abundance on earth. But does it really possess the potential to surpass the high-performance lithium-ion batteries? And how key players are strengthening their portfolio with their new inventions in sodium-ion batteries on following grounds: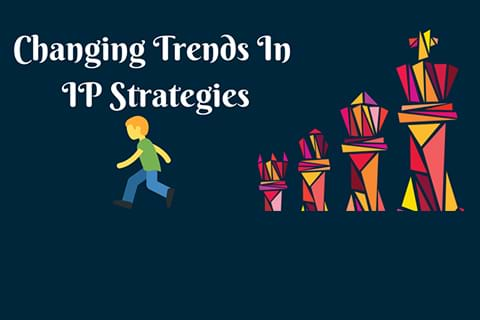 How is IP Strategy Changing Gradually?
An IP strategy is a plan which remains consistent with the business goals of a company. They do so, in order to acquire intellectual property assets and enjoy maximum benefits from the existing asset. No matter, whether you are a startup or a big enterprise, you great minds, develop new technologies, and launch new products for your company. But, as your competitors are becoming strong meanwhile, your IP strategy ought to change.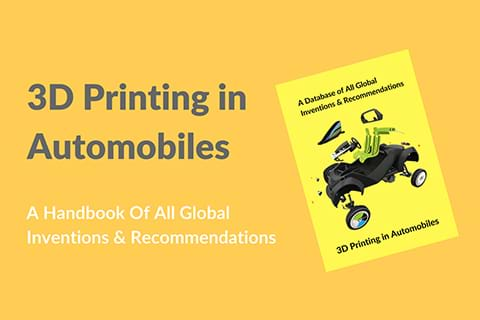 3D Printing in Automobiles: All-in-One Database for Global Inventions, Innovations & Patents
Historical Perspective: Industrial 3D printing is at a tipping point and is about to go mainstream in a big way. It has been predicted that the industry will go through revolutionary changes when 3D printing becomes more widespread and by publishing this research we aim to accelerate this revolution.
Smarter Approaches for Drafting Smarter Device (IoT) Patents
This case study covers comprehensive case-study on the challenges faced in patenting IoT Technology.
Case Study
Underdogs of Smartphone Owned US Patents
Based on our experience in the industry, we have summarized some valuable Industry Insights On Smartphone related US Patents.
Report
See your patent portfolio in New Light!
Based on our experience in the industry, we have summarized the ways to unlock the revenue potential of a portfolio.
Report
How to identify the gems from your Patent Portfolio?
It includes: Citations, Family, Timing & Claims
Report
Solutions for Drafting in the post Alice era
This case-study includes: Why a different approach to drafting is needed, Post Alice scenario, Drafting Applications – The Sagacious Way,Example cases & Summary of the Original Findings
Case Study
Fund your Business using your Intellectual Property
This comprehensive report covers ways to Fund your Business using your Intellectual Property. It includes: Typical Sources of Funding, Patents Fueling your Business, Different Monetization Approaches for Different Organizations.
Report
Best Practices Guide for Intelligently Pruning Patent Portfolios
This case-study includes: Instances You Must Know, Why Pruning your Portfolio is Prudent, Steps involved in the Pruning Process & Pitfalls to Avoid in this Process
Case Study
Don't Panic to Patent Infringement
Based on our experience in the industry, we have summarized the ways through which you can defend a Lawsuit. It includes: Non-infringement, Invalidity & Counter-assertion. 
Report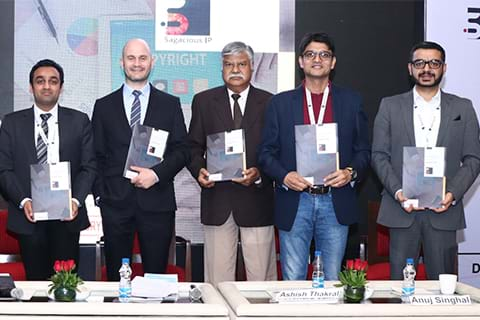 Sagacious IP hosts a conference on "Aligning Intellectual Property with Business Strategy"
Sagacious IP (Gurugram), MERH-IP (Germany) & Centre For Future (Gurugram), in collaboration with YourStory organized a conference for Startups, Entrepreneurs and MSMEs on "Aligning Intellectual Property with Business Strategy: Avoid Common Pitfalls & Adopt Global Best Practices".