Are you looking to license your patents? 
Infringer / Licensee Identification
Sagacious experts would help you identify infringers based on a comprehensive analysis of the patents and understanding of the applicable market/industry. These infringers could be among key players in the applicable industry, your direct competitors and in lateral industries, outside your competitive set, etc. Our highly trained team can identify licensing opportunities revealing the market's potential and ensuring you have reliable and assessment-ready claim charts.
Based on the experience of conducting numerous patent litigation and patent licensing support projects, Sagacious has developed methodologies for conducting quick but comprehensive infringement research to identify products and/or technologies owned by potential licensee/infringer that are either already infringing on client's patent or might gain a competitive edge by adding the features of client's invention.
Our Forte: Cost-effectively identifying best patents in huge portfolios.
For more case studies, work samples, and other details, please contact us.
"From past 10 years, we have been tracking our competitors and other OEMs but we couldn't identify infringement for our patents on company X – although it was on our tracking list. We would like to learn from you on how you identified this patent and the infringing competitor's product. Also, we would like to engage Sagacious in reviewing a bigger set of our patent portfolio for assessing its licensing potential."
– Patent Counsel, One of the largest global electronic tool manufacturing companies (Germany)
We did a pilot project for the largest electronic tool manufacturing company (Germany) where we quickly performed analysis of their patent portfolio to identify 1 good patent and its use by one of their competitors. We also prepared a quick claim chart to showcase the overlap between the claim of the identified patent and the product. It took us 15 hours to execute the whole thing using our proprietary tools.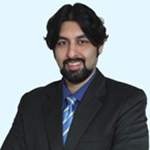 Vaibhav Henry
EVP – ICT Licensing & Searching
Patent Commercialization Expert (Information and Communication Technology
Master's in Information Systems (NSIT, Delhi), Licensing Expert with keen interest & experience in Computer Science & Electronics and multiple deals to his credit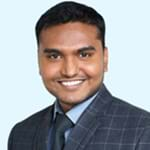 Dhananjay Das
Manager – ICT Licensing
Patent Licensing Professional (Telecommunication) ECE Engineer, 4+ Years in IP Industry, Patent licensing and valuation professional with keen interest & experience in Electronics and Telecommunication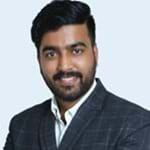 Abhinav Mahajan
Group Manager – ICT Licensing
Patent Commercialization Expert (Electronics & Telecommunications) ECE Engineer (NIT, Srinagar), 4+ Years in IP Industry, Licensing Professional with expertise in Telecommunication and Wireless Applications/Standards.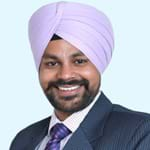 Arshjot Gill
Manager – ICT Licensing
Patent Licensing Expert (Computer Science & IT) IT Engineer, 6+ Years in IP Industry, Landscape expert, proficient in licensing and searching. Experienced in Computer Science, Information & Communication technologies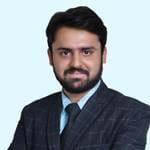 Amit Kumar
Project Manager – ICT Licensing
Commercialization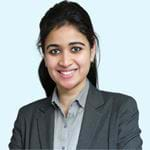 Rachita Goel
Project Manager – ICT Licensing
Commercialization