Pick the most suitable Non-Patent Literature Search from a bouquet of such services to save time, and maximize the quality and scope of your patent.
Non-Patent Literature Search
Relevant Non-Patent Literature (NPL) search results play a huge role in the novelty search report and can make or break a patent. Viewing the importance of non-patent literature search Sagacious IP came up with the bouquet of literature search services helping clients save time, and maximize the quality, and scope of their patents.
Sagacious IP has unprecedented capabilities of scouring online and/ or printed NPL to provide you with a thorough understanding of existing prior art according to the level of detail required for your purpose, whether from an overview perspective or to the extent of leaving virtually no stone unturned.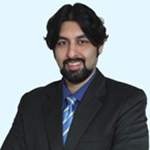 Vaibhav Henry
EVP – ICT Licensing & Searching
Patent Commercialization Expert (Information and Communication Technology
Master's in Information Systems (NSIT, Delhi), Licensing Expert with keen interest & experience in Computer Science & Electronics and multiple deals to his credit
Rajat Gulati
SBU Head – Engineering
B. Tech (U.P. Technical University) and MBA from SMU
Ankur Gupta
SBU Head- Life Science
Masters in Biological Sciences(BITS Pilani)
Sumit Prasad
Manager – ICT Searching
Patent Licensing Expert (Telecommunication)ECE Engineer, 5+ Years in IP Industry, Licensing Professional with expertise in Telecommunication and Wireless Applications/Standards
Anubhav Bhatti
Project Manager – ICT Searching
Patent Search Expert (Electrical)Electrical Engineer, 3+ Years' Experience in IP Industry, Searching Expert with focus in Motors, Actuators, HVACs and other Electrical Systems
Tanmay Mittal
IP Solutions Architect
B.Tech (Mechanical Engineering) from NIT Hamirpur7+ Years of Experience