Get comprehensive Patent Landscape Analysis & IP Insights to stay ahead of your competitors in a technical discipline.
Patent Landscape Analysis & IP Insights
To succeed it's important to know what your competitors are doing in a particular domain. A patent landscape search or state of the art search is all about mapping the whole landscape pertaining to that domain.
Sagacious IP enjoys a proven capability to generate the best and most comprehensive state-of-the-art search results through its efficient and competitive intelligence. Our unique source of technical, business and legal information and its intelligent exploitation can help decision-makers in strategic, technical, and competitive decision making.
Why Choose Us?

We serve many of world's largest companies, law firms, institutions, and other IP community members – working with clients to monetize IP, defend IP litigation, lead innovation in their industry and achieve most out of their IP budgets.
We work with World's largest companies – helping them lead the innovation in their industries – and with smaller ones to run a successful, corporate – grade IP division within their budgets. We support IP law firms with critical technology research, paralegal services and tool to provide their clients a globally optimized solution. We help patent owners manage, maintain and monetize their IP. We partner with government and non-government institutions in promoting and commercializing innovation. While serving global IP community for over a decade, we have developed knowledge, best practices, tools and analytical framework on a variety of topics pertaining to the IP space, through our growing team of experts located in 7 offices across the globe.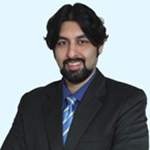 Vaibhav Henry
EVP – ICT Licensing & Searching
Patent Commercialization Expert (ICT), Master's in Information Systems (NSIT, Delhi), Licensing Expert with keen interest & experience in Computer Science & Electronics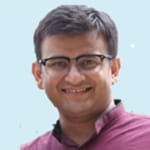 Rajat Gulati
SBU Head – Engineering
B.Tech in Product Engineering, MBA in Marketing, PG Diploma in IPRL and LL.B. 13+ years of experience on variety of patent, technology and data analysis related projects.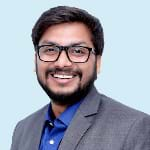 Ankur Gupta
SBU Head- Life Science
Masters in Biological Sciences (BITS Pilani); 7+ years in the field of patent analytics and currently heads the Life Sciences & Chemistry Team.
Devika Saini
Assistant Manager – Life Sciences
Patent Searching & Analysis Expert. Devika holds a B.Tech degree in Biotech and is qualified Indian Patent Agent. With 6+ Years experience in IP industry.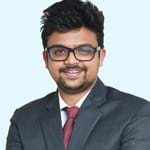 Anubhav Bhatti
Assistant Manager – ICT Searching
Patent Search Expert (Electrical) Electrical Engineer, 3+ Years' Experience in IP Industry, Searching Expert with focus in Motors, Actuators, HVACs and other Electrical Systems.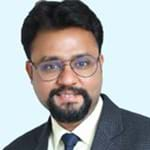 Tanmay Mittal
IP Solutions Architect
B.Tech (Mechanical Engineering) from NIT Hamirpur; 7+ Years of Experience.
 IP & Business research, IP solutions Consulting and Innovation Catalysis are some of his specialities.