Need help in the maintenance of your overall patent portfolio?
Patent Portfolio Analysis/Monitoring Services
Most of the corporates and patent aggregators have hundreds of patents which need to be scrutinized in order to have high-level insights. Sagacious Research is actively involved in patent portfolio analysis and maintenance for many clients. The portfolio analysis can be done for technology categorization of patents and technology-based ranking of patents to determine the relevance of patented technology with respect to the market products. Based on the client requirements, the Portfolio Analysis study can be further expanded to identify infringement and licensing opportunities.
Sagacious Research also helps in maintenance of overall portfolio by alerting the clients regarding various parameters such as patents about to expire, top citing/cited entities to the portfolio, the status of active patent applications, the jurisdiction of patents.
For more case studies, work samples and other details, please contact us.
"Thank you for bringing up this patent into our notice. You identified a needle from the hay stack."
– Patent Counsel, Biggest US-based Cloud Storage Company
A recent study done by Sagacious shows that in a patent portfolio a technology group of patents always have at least one deal driving patent. This patent is generally used for sales/licensing negotiations or leading litigation campaigns.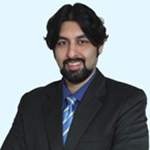 Vaibhav Henry
EVP – ICT Licensing & Searching
Patent Commercialization Expert (Information and Communication Technology
Master's in Information Systems (NSIT, Delhi), Licensing Expert with keen interest & experience in Computer Science & Electronics and multiple deals to his credit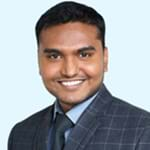 Dhananjay Das
Manager – ICT Licensing
Patent Licensing Professional (Telecommunication) ECE Engineer, 4+ Years in IP Industry, Patent licensing and valuation professional with keen interest & experience in Electronics and Telecommunication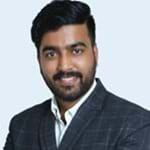 Abhinav Mahajan
Group Manager – ICT Licensing
Patent Commercialization Expert (Electronics & Telecommunications) ECE Engineer (NIT, Srinagar), 4+ Years in IP Industry, Licensing Professional with expertise in Telecommunication and Wireless Applications/Standards.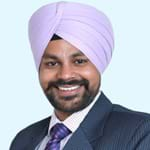 Arshjot Gill
Manager – ICT Licensing
Patent Licensing Expert (Computer Science & IT) IT Engineer, 6+ Years in IP Industry, Landscape expert, proficient in licensing and searching. Experienced in Computer Science, Information & Communication technologies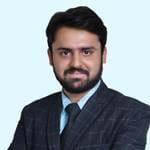 Amit Kumar
Project Manager – ICT Licensing
Commercialization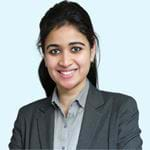 Rachita Goel
Project Manager – ICT Licensing
Commercialization