Want to get in-depth analysis details based on the leads provided by RE Experts?
Reverse engineering is one of the most important aspects of analyzing a high-tech patent claim wherein a technology overlaps both the hardware and software domain. Sagacious has a tie-up with RE partners to perform in-depth analysis based on the leads provided by Sagacious Analyst. The Sagacious reverse engineering team including in-house analysts and RE Lab partners are trained in both of these domains (software and hardware) to do exact reverse engineering of the concerned technology. Sagacious Research is capable of doing reverse engineering at many levels such as system level, network level, hardware level, and protocol level.
Sagacious is adept in doing reverse engineering for:
Embedded systems in mobile phones, laptops, and consumer electronic devices.

Wireless networks such as Wireless local area networks (WLAN, Wi-Fi), mobile networks (LTE, WCDMA, GSM), Bluetooth, etc.

Wired networks such as Ethernet, Internet Protocol (IP), Voice of IP (VoIP), and Optical networks.

Circuit level analysis for different electronics devices/components.

Determining operating modes in Hybrid vehicles using Controller Area Network (CAN bus) and other supporting devices.

Below chart lists some of the capabilities that Sagacious Research team has developed based on their past experiences over the period of time.
Recently, our lab partners have successfully analyzed chips related to touchscreen functions such as GoodiX (fingerprint recognition) and FocalTech (Multi-touching). Sagacious has also performed RE activities in other projects to extract information such as operating graphs of hybrid electric vehicles, structural configuration of industrial printers, different layers in LED dies, configuration of chips, test cases in demo versions of different software, etc.
For more case studies, work samples and other details, please contact us.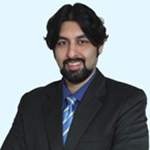 Vaibhav Henry
EVP – ICT Licensing & Searching
Patent Commercialization Expert (Information and Communication Technology
Master's in Information Systems (NSIT, Delhi), Licensing Expert with keen interest & experience in Computer Science & Electronics and multiple deals to his credit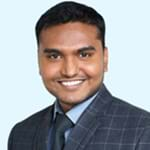 Dhananjay Das
Manager – ICT Licensing
Patent Licensing Professional (Telecommunication) ECE Engineer, 4+ Years in IP Industry, Patent licensing and valuation professional with keen interest & experience in Electronics and Telecommunication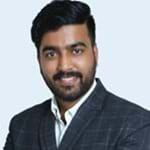 Abhinav Mahajan
Group Manager – ICT Licensing
Patent Commercialization Expert (Electronics & Telecommunications) ECE Engineer (NIT, Srinagar), 4+ Years in IP Industry, Licensing Professional with expertise in Telecommunication and Wireless Applications/Standards.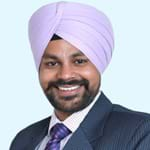 Arshjot Gill
Manager – ICT Licensing
Patent Licensing Expert (Computer Science & IT) IT Engineer, 6+ Years in IP Industry, Landscape expert, proficient in licensing and searching. Experienced in Computer Science, Information & Communication technologies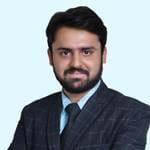 Amit Kumar
Project Manager – ICT Licensing
Commercialization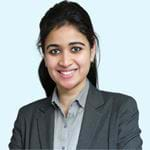 Rachita Goel
Project Manager – ICT Licensing
Commercialization