Want to monitor the status of the patent that you have filed?
Verifying / Monitoring Prosecution Status
Patent grant is a dynamic process and thus it is important to keep monitoring the status of the patent you have filed. Keeping this in mind Sagacious Research came up with Prosecution Status Monitoring Service wherein we keep you informed about each and every activity pertaining to your patent filing(s).
Important features of the Service –
Verifying/monitoring the current status of prosecution from the national registers.
Supplying the accompanying documents (communications from patent offices, applicant's replies, amended claims/specifications, etc.)
Summarizing the office actions/applicant response to predict the next step. (File wrapper analysis)
Vivek Singh
Head – IP Filing and Prosecution Practice
M. Pharm (Jamia Hamdard University, New Delhi); LL.B (DU), Registered Patent & Trademark Agent. Experienced IP attorney with Techno-Legal background & 11+ years of diverse work experience in IP & R&D. He has previously worked with FICCI, Ranbaxy besides being founder of the start-up acquired by 1mg.com
Gurpal Singh
Consultant – Patent Drafting, Prosecution & Filing
Patent Drafting Expert (Mechanical Engineering) Mechanical Engineer, Good knowledge of patent laws of various jurisdictions, primarily India, Europe, USA, Malaysia and Australia.
Swati Singh
Senior Paralegal Executive
Life Sciences & Chemistry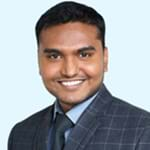 Dhananjay Kumar Das
Manager – ICT Licensing
Patent Licensing Professional (Telecommunication) ECE Engineer, 4+ Years in IP Industry, Patent licensing and valuation professional with keen interest & experience in Electronics and Telecommunication
John Britto M
Manager – Illustration Team
Patent Illustrator (Mechanical Engineering) Mechanical Engineer, 10+ Years in IP Industry, Patent illustrator with a decade of experience delivering PTO compliant drawings.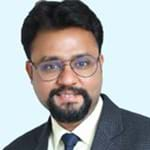 Tanmay Mittal
IP Solutions Architect
B.Tech (Mechanical Engineering)from IEC-CET 8+ Years of Experience