Are you keeping an eye over your competitors closely? 
In an era of cut-throat competition it is important to keep a tab on your competitors, their products, their customers and their operational behavior. To help companies get better insights about their competition Sagacious Research came up with competitive landscape analysis solutions that can help them make informed decisions about their business.
A competitive landscape is an analysis of how a business compares within the competitive climate. Our competitive landscape analysis typically includes an analysis of strategies through strengths and weaknesses, products and services and growth models. A competitive landscape analysis can include many different pieces of information, including the main services and products the business provides, the annual sales and the market share levels. This information is then compared to competitors, and the strengths and weaknesses of all parties are compared and contrasted.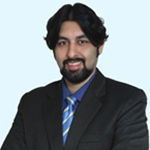 Vaibhav Henry
EVP – ICT Licensing & Searching
Patent Commercialization Expert (Information and Communication Technology
Master's in Information Systems (NSIT, Delhi), Licensing Expert with keen interest & experience in Computer Science & Electronics and multiple deals to his credit
Rajat Gulati
SBU Head – Engineering
B. Tech (U.P. Technical University) and MBA from SMU
Ankur Gupta
SBU Head- Life Science
Masters in Biological Sciences(BITS Pilani)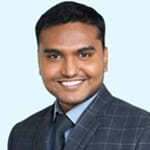 Dhananjay Das
Manager – ICT Licensing
Patent Licensing Professional (Telecommunication) ECE Engineer, 4+ Years in IP Industry, Patent licensing and valuation professional with keen interest & experience in Electronics and Telecommunication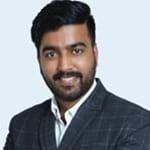 Abhinav Mahajan
Group Manager – ICT Licensing
Patent Commercialization Expert (Electronics & Telecommunications) ECE Engineer (NIT, Srinagar), 4+ Years in IP Industry, Licensing Professional with expertise in Telecommunication and Wireless Applications/Standards.
Tanmay Mittal
IP Solutions Architect
B.Tech (Mechanical Engineering) from NIT Hamirpur7+ Years of Experience
Sumit Prasad
Manager – ICT Searching
Patent Licensing Expert (Telecommunication)ECE Engineer, 5+ Years in IP Industry, Licensing Professional with expertise in Telecommunication and Wireless Applications/Standards
Anubhav Bhatti
Project Manager – ICT Searching
Patent Search Expert (Electrical)Electrical Engineer, 3+ Years' Experience in IP Industry, Searching Expert with focus in Motors, Actuators, HVACs and other Electrical Systems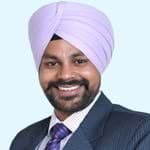 Arshjot Gill
Manager – ICT Licensing
Patent Licensing Expert (Computer Science & IT) IT Engineer, 6+ Years in IP Industry, Landscape expert, proficient in licensing and searching. Experienced in Computer Science, Information & Communication technologies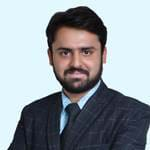 Amit Kumar
Project Manager – ICT Licensing
Commercialization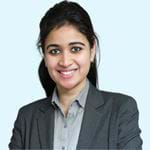 Rachita Goel
Project Manager – ICT Licensing
Commercialization