Accurate design searches to help you evaluate your options for design right registration, clearance or invalidation. 
Before you file a design patent application for your creative/ innovative design, it is important to assess if it is worth patenting It is important to check whether it is patentable (useful, novel, and non-obvious) or not). We at Sagacious Research help clients do a thorough, detailed and effective design patent search / patentability search.
All our design patent searches are crafted with an objective of offering clients comprehensive search results in an easy to understand format. We do have coverage of all the industry leading design search databases (covered Patents as well as NPLs).
Sagacious IP leverage a suite of information sources to alleviate every roadblock that might come in the way of grant of your "DESIGN" patent. We cover all the crucial areas of design and innovative ornamental article of manufacture from fonts, computer icons, screen layouts to jewellery, furniture, beverage containers and scores of things in between.
Why Choose Us?

We serve many of world's largest companies, law firms, institutions, and other IP community members – working with clients to monetize IP, defend IP litigation, lead innovation in their industry and achieve most out of their IP budgets.
We work with World's largest companies – helping them lead the innovation in their industries – and with smaller ones to run a successful, corporate – grade IP division within their budgets. We support IP law firms with critical technology research, paralegal services and tool to provide their clients a globally optimized solution. We help patent owners manage, maintain and monetize their IP. We partner with government and non-government institutions in promoting and commercializing innovation. While serving global IP community for over a decade, we have developed knowledge, best practices, tools and analytical framework on a variety of topics pertaining to the IP space, through our growing team of experts located in 7 offices across the globe.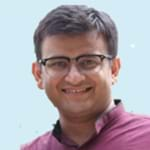 Rajat Gulati
SBU Head – Engineering
B. Tech (U.P. Technical University) and MBA from SMU
13+ years of experience on variety of patent, technology and data analysis related projects.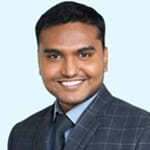 Dhananjay Das
Manager – ICT Licensing
Patent Licensing Professional (Telecommunication) ECE Engineer, 4+ Years in IP Industry, Patent licensing and valuation professional with keen interest & experience in Electronics and Telecommunication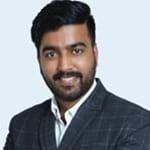 Abhinav Mahajan
Group Manager – ICT Licensing
Patent Commercialization Expert (Electronics & Telecommunications) ECE Engineer (NIT, Srinagar), 4+ Years in IP Industry, Licensing Professional with expertise in Telecommunication and Wireless Applications/Standards.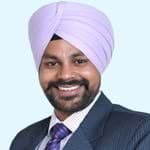 Arshjot Gill
Manager – ICT Licensing
Patent Licensing Expert (Computer Science & IT) IT Engineer, 6+ Years in IP Industry, Landscape expert, proficient in licensing and searching. Experienced in Computer Science, Information & Communication technologies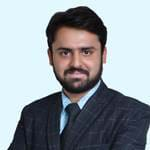 Amit Kumar
Project Manager – ICT Licensing
Commercialization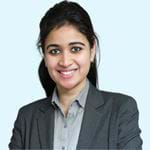 Rachita Goel
Project Manager – ICT Licensing
Commercialization