Are you worried about presenting a compelling evidence of use (EoU) chart?
Evidence of Use/Claim Chart Preparation
In order to justify the value of a patent in licensing, litigation or sale, it is essential to present compelling evidence of use (EoU) chart. Keeping this in mind, Sagacious offers the EoU chart mapping service that can help the patent owner prove the use of their patented technology by products/technologies of other concerned parties.
Our deeply structured process of EoU chart generation includes mapping the researched product literature, product terminologies, product figures with respect to the claims of the subject patent. Since the patented technologies may include some intricate details not evident from the general product research, Sagacious utilizes the findings from the third party including laboratory analysis, product teardown, reverse engineering, etc. to further strengthen the EoU charts. Keeping in mind the requirements of various clients, Sagacious offers different kinds of EoU chart mapping services based on the novelty-only mapping, clause-level mapping or detailed element-level mapping.
Sagacious has intensive expertise in the generation of EoU charts in diverse technologies such as:
Telecom and other wireless standards (3GPP, IEEE, etc.)

Computer networks, server, cloud computing, and storage

Processors, SOCs, ICs, other semiconductor devices

Content delivery networks and media streaming (ABR, H.264, H.265, etc.)

Operating systems and mobile applications (including analyzing

apks

&

ipas

)

Smartphones, consumer electronics, home appliances, etc.

Automotive, driver assistance systems, etc.
For more case studies, work samples and other details, please contact us.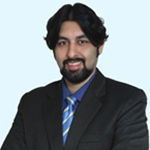 Vaibhav Henry
EVP – ICT Licensing & Searching
Patent Commercialization Expert (Information and Communication Technology
Master's in Information Systems (NSIT, Delhi), Licensing Expert with keen interest & experience in Computer Science & Electronics and multiple deals to his credit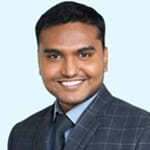 Dhananjay Das
Manager – ICT Licensing
Patent Licensing Professional (Telecommunication) ECE Engineer, 4+ Years in IP Industry, Patent licensing and valuation professional with keen interest & experience in Electronics and Telecommunication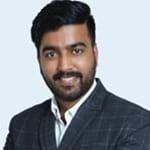 Abhinav Mahajan
Group Manager – ICT Licensing
Patent Commercialization Expert (Electronics & Telecommunications) ECE Engineer (NIT, Srinagar), 4+ Years in IP Industry, Licensing Professional with expertise in Telecommunication and Wireless Applications/Standards.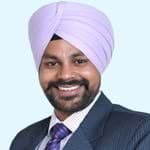 Arshjot Gill
Manager – ICT Licensing
Patent Licensing Expert (Computer Science & IT) IT Engineer, 6+ Years in IP Industry, Landscape expert, proficient in licensing and searching. Experienced in Computer Science, Information & Communication technologies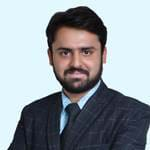 Amit Kumar
Project Manager – ICT Licensing
Commercialization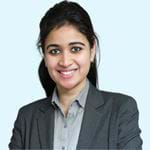 Rachita Goel
Project Manager – ICT Licensing
Commercialization