Want to Strategically acquire patents to get ownership of proven IP?
Patent Acquisition Support
Strategically acquiring patents can give you ownership of proven IP, focused on technology that matters now, with the broad protection afforded by patents filed by early innovators. When you acquire strong granted patents, you have the opportunity to leverage your IP to address immediate competitive concerns and use them in current cross-licensing discussions with other companies so you can have access to specific technologies you may need.
Sagacious is often employed to help companies, small and large universities, technical/research institutions to identify and/or assist in the purchase of patent or patent portfolios. With our team of industry and technical experts, we are able to mine huge patent databases for those diamonds in the rough that may have significant value, often unbeknownst to the current owner. We are equipped to rapidly identify the best available assets at any given time. Utilizing a proprietary database with valuation components, Sagacious can efficiently locate high-value assets in a cost-effective manner.
Important features of this Service –
Patent portfolios under consideration are checked on various parameters to determine their strength. The valuation of the IP strength is assessed through claim analysis, legal status checks (remaining active period), market analysis (future scope), etc.

We review each asset with their capacity to withstand invalidity challenges, the strength of the infringement that may be occurring.

The scope of future licensing and selling options and various risks and benefits are also assessed for the patent into consideration.
This is a multi-stage service starting with an initial quick screening to identify deal drivers in a portfolio and then a deeper dive into the patents identified in terms of infringement and validity analyses. Thus, the process is cost optimized as well.
Sagacious is currently helping the biggest firms in developing portfolios of strategic value through acquisitions.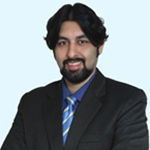 Vaibhav Henry
EVP – ICT Licensing & Searching
Patent Commercialization Expert (Information and Communication Technology
Master's in Information Systems (NSIT, Delhi), Licensing Expert with keen interest & experience in Computer Science & Electronics and multiple deals to his credit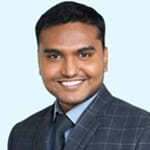 Dhananjay Das
Manager – ICT Licensing
Patent Licensing Professional (Telecommunication) ECE Engineer, 4+ Years in IP Industry, Patent licensing and valuation professional with keen interest & experience in Electronics and Telecommunication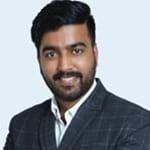 Abhinav Mahajan
Group Manager – ICT Licensing
Patent Commercialization Expert (Electronics & Telecommunications) ECE Engineer (NIT, Srinagar), 4+ Years in IP Industry, Licensing Professional with expertise in Telecommunication and Wireless Applications/Standards.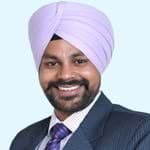 Arshjot Gill
Manager – ICT Licensing
Patent Licensing Expert (Computer Science & IT) IT Engineer, 6+ Years in IP Industry, Landscape expert, proficient in licensing and searching. Experienced in Computer Science, Information & Communication technologies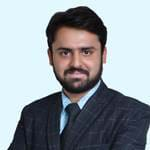 Amit Kumar
Project Manager – ICT Licensing
Commercialization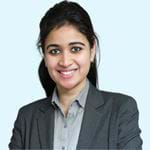 Rachita Goel
Project Manager – ICT Licensing
Commercialization