Want to get accurate docketing and trained paralegal support?
We believe to diminish the steeplechases out of IP by providing the world's IP experts, a platform of freedom, progress, and reliability, empowering them to do what they do best. Through relentless setting of the standard for data confidentiality, quality, and integrity of our esteemed clients, driving efficiency through best practice and actionable IP intelligence, we have always recognized the value of technology, innovation, ideation, and moving forward.
Deep Knowledge of US & non-US patent and trademark prosecution of professionals helps in smooth and effective management of patent portfolios. Our docketing professional's expertise on multiple docketing platforms allows in creating customized docket report within a short time span. All critical and non-critical documents are delivered within 24 and 48 working hours, respectively.
Depending on the volume of the work we offer different engagement models such as FTE Model, Hourly basis, Per item wise, Transactional Basis. Our stringent evaluation procedure encompasses three-tier quality check to deliver optimum and error-free patent docketing solution.
What makes us the Best-in-class Docketing Experts?
Our docketing professionals preserve the client's IP rights by providing accurate docketing and trained paralegal support. We have catered to IP holders, IP law firms, R&D firms and many more in handling formalities across prosecution cycle. Experienced and trained professionals prepare complete procedure manual and process map to deliver best docketing tasks to our clients.
With the best in class trained docketing professionals who have a combined experience on more than 10L+ document processing and 3K+ application filings for both corporates and law firms, balancing client's portfolio focussing on all the microscopic details, are few of the many crucial parameters that makes us the global IP players since 10+ years and quest for progress never ends.
End to End Paralegal & Docketing Coverage: Our paralegal and docketing expert's varied industrial expertise combined with proficient knowledge emphasizes on delivering a customized solution as per client's requirements. We have a different team for handling the urgent client's request who ensure project delivery in quick turn-around time without compromising on quality and data confidentiality.
Extensive Jurisdiction Coverage: Our paralegal assistance for multiple jurisdictions extends to US, EP, IN, PCT, HK and many more. Experts carefully review the PTO communication and ensure nothing is missed out. A strong communication base helps us in direct interaction with foreign agent and clients, ensuring optimum knowledge transfer and global reach.
Quick and Detailed Reporting: Detailed reporting with complete document has always been our priority. We ensure that none of the timely reminders are delayed, keeping our attorneys and clients satisfied and prepared to meet their deadlines right on time. Free customizations and endless iterations are offered to ensure all the specifications are well met.
One Client's story from our bucket
Type of Client: US-based law firm
 Client's Requirement: End client didn't want to spend more money in his US National Stage Application. PCT Applications had 98 claims. Attorney instructed us to take care of client's requirement at the time of filing.
Challenges:
Money Constraint – Client does not want to spend more
Strict timelines – Received filing instruction only a day before the final due date
Lack of availability – US attorney was not available for further discussion
 Suggested Solution: 
We reviewed MPEP in detailed to find out the solution to save money.
As per MPEP, two national stage applications from one PCT application cannot be filed.
Based on our analysis we propose to divide the application into two separate US Non- Provisional. One can be filed under section 111 and another under 371.
As we divided the application therefore, the client did not lose a single claim and could save his money up to 40%.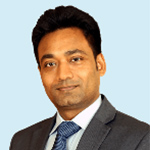 Vivek Singh
Head – IP Filing and Prosecution Practice
M. Pharm (Jamia Hamdard University, New Delhi); LL.B (DU), Registered Patent & Trademark Agent. Experienced IP attorney with Techno-Legal background & 11+ years of diverse work experience in IP & R&D. He has previously worked with FICCI, Ranbaxy besides being founder of the start-up acquired by 1mg.com
Gurpal Singh
Consultant – Patent Drafting, Prosecution & Filing
Patent Drafting Expert (Mechanical Engineering) Mechanical Engineer, Good knowledge of patent laws of various jurisdictions, primarily India, Europe, USA, Malaysia and Australia.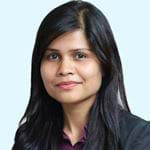 Swati Singh
Senior Paralegal Executive
Life Sciences & Chemistry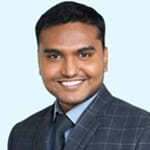 Dhananjay Kumar Das
Manager – ICT Licensing
Patent Licensing Professional (Telecommunication) ECE Engineer, 4+ Years in IP Industry, Patent licensing and valuation professional with keen interest & experience in Electronics and Telecommunication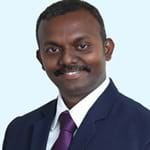 John Britto M
Manager – Illustration Team
Patent Illustrator (Mechanical Engineering) Mechanical Engineer, 10+ Years in IP Industry, Patent illustrator with a decade of experience delivering PTO compliant drawings.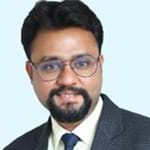 Tanmay Mittal
IP Solutions Architect
B.Tech (Mechanical Engineering)from IEC-CET 8+ Years of Experience