Get updated with new patent data and prosecution activity through our real-time patent monitoring and tech watch services. 
Patent Monitoring/Tech Watch Service
A Patent or application entails a coherent Patent Monitoring or Tech Watch to perceive the disposition of technology evaluation, tracking timelines of active patents and applications, recognizing updated patent assignments and scheduled notifications/updates related to patent examination, prosecution. With so many objectives to pivot around, a modest error committed might call for a severe ramification.
Our unique patent monitoring or tech watch service has benefitted companies having in-house IP, Technology Transfer Offices, Individual patent holders, Law Firms representing Clients in making informed IP business epilogue for over ten years.
What Makes Us Perceptible
Stupendous IP Bunch:
A pool of meticulous experts highly skilled in technology and IP forms the foundation stone of a staunch team providing worthwhile recommendations to maximize client profit in product development and launch. Strict timeline adherence, thorough assessment of potential risks, expiry information of close patents and delivery of expedited searches are the unique strengths of our team.
The search reports are prepared after thorough consultation from various paid and non-paid databases with wide coverage and full text from multiple jurisdictions.
Copper-Bottomed Paradigm:
Keeping in mind the objectives of the client, various engagement models are posited. Depending on the service type which can be any of new product development, securing IP rights, exploring markets, litigation, or competition analysis, we provide the client an individualized one based on his additional inputs and approvals. Establishment of a continuous communication channel with the client by incorporating their feedback at every stage of the service has proven our engagement model to be a dependable one.
Prodigious Accomplishments
A law firm client was interested in quarterly monitoring of the legal status of a patent portfolio. The client was further interested in technology watch on a regular basis. Sagacious IP offered them services where technical updates are provided every half yearly and paralegal monitoring are provided every quarter. Our deliverable initially included the complete prosecution history as required by most other clients.  However, the client later indicated it would be better if we could highlight events based on the relevant category (Major vs. Detailed events) and English claims for the monitored patents. Accordingly, we tailored our services providing additional sections for their easy reference. The law firm is one of our oldest clients and since then, has increased their outsourced portfolios to us.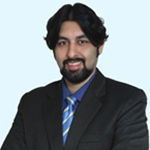 Vaibhav Henry
EVP – ICT Licensing & Searching
Patent Commercialization Expert (Information and Communication Technology
Master's in Information Systems (NSIT, Delhi), Licensing Expert with keen interest & experience in Computer Science & Electronics and multiple deals to his credit
Rajat Gulati
SBU Head – Engineering
B. Tech (U.P. Technical University) and MBA from SMU
Ankur Gupta
SBU Head- Life Science
Masters in Biological Sciences(BITS Pilani)
Sumit Prasad
Manager – ICT Searching
Patent Licensing Expert (Telecommunication)ECE Engineer, 5+ Years in IP Industry, Licensing Professional with expertise in Telecommunication and Wireless Applications/Standards
Anubhav Bhatti
Project Manager – ICT Searching
Patent Search Expert (Electrical)Electrical Engineer, 3+ Years' Experience in IP Industry, Searching Expert with focus in Motors, Actuators, HVACs and other Electrical Systems
Tanmay Mittal
IP Solutions Architect
B.Tech (Mechanical Engineering) from NIT Hamirpur7+ Years of Experience