Want to file PCT on a priority date and in multiple countries?
Trying to get a priority date in multiple countries on one go then PCT filing is the service that could help you the best. With PCT filings we assist our esteemed clients file one application to give you option to expand in 148 countries while strongly safeguarding your priority. Our service ensures that you get timely correct recommendations (and partners, if needed) to expand your PCT in relevant jurisdictions. So, you do not miss an opportunity and also do not waste resources.
We keep a constant contact with the respective office in US, EP, JP, and other regional office elsewhere, where ever opportunities take us. This gives us and edge over keeping things updated with the Regional Office along with the filing status and the regular changes in formalities, rules and regulations.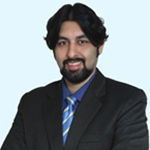 Vaibhav Henry
EVP – ICT Licensing & Searching
Patent Commercialization Expert (Information and Communication Technology
Master's in Information Systems (NSIT, Delhi), Licensing Expert with keen interest & experience in Computer Science & Electronics and multiple deals to his credit
Rajat Gulati
SBU Head – Engineering
B. Tech (U.P. Technical University) and MBA from SMU
Ankur Gupta
SBU Head- Life Science
Masters in Biological Sciences(BITS Pilani)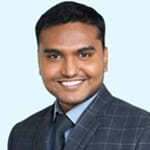 Dhananjay Das
Manager – ICT Licensing
Patent Licensing Professional (Telecommunication) ECE Engineer, 4+ Years in IP Industry, Patent licensing and valuation professional with keen interest & experience in Electronics and Telecommunication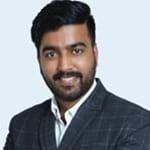 Abhinav Mahajan
Group Manager – ICT Licensing
Patent Commercialization Expert (Electronics & Telecommunications) ECE Engineer (NIT, Srinagar), 4+ Years in IP Industry, Licensing Professional with expertise in Telecommunication and Wireless Applications/Standards.
Tanmay Mittal
IP Solutions Architect
B.Tech (Mechanical Engineering) from NIT Hamirpur7+ Years of Experience
Sumit Prasad
Manager – ICT Searching
Patent Licensing Expert (Telecommunication)ECE Engineer, 5+ Years in IP Industry, Licensing Professional with expertise in Telecommunication and Wireless Applications/Standards
Anubhav Bhatti
Project Manager – ICT Searching
Patent Search Expert (Electrical)Electrical Engineer, 3+ Years' Experience in IP Industry, Searching Expert with focus in Motors, Actuators, HVACs and other Electrical Systems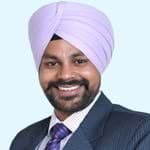 Arshjot Gill
Manager – ICT Licensing
Patent Licensing Expert (Computer Science & IT) IT Engineer, 6+ Years in IP Industry, Landscape expert, proficient in licensing and searching. Experienced in Computer Science, Information & Communication technologies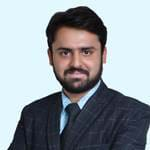 Amit Kumar
Project Manager – ICT Licensing
Commercialization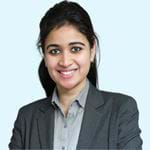 Rachita Goel
Project Manager – ICT Licensing
Commercialization