Find the most obscure prior-art even from hidden sources by covering 16+ languages/100+ countries.
Patent Invalidity Search (also, known as Invalidation / Validity / Opposition Search)
Silver Bullet Invalidity Search™ – Get "Killer-art"
Silver Bullet Invalidity Search™ The ONLY Invalidity search you'll EVER need.
Pay for RESULTS not HOURS.
With a decade of working and interacting with patent attorneys, attorneys at law and in-house IP counsels of over 1,500 companies from 86 countries – and conducting over 10,000 searches in diverse technical areas – we are the best team to take up your case. We've achieved a success rate of 44% in our invalidity searches – you can be assured that your critical case is in the right hands.
Whether it is a critical litigation or a pro-active opposition, we've got YOU COVERED.
Our SKIN is IN the GAME. We only SUCCEED when YOU do.
We conduct comprehensive searches for patent literature, non-patent literature and industrial designs. The search is conducted collaboratively and there is no upper cap to the effort – our entire intention is to get you the killer art that you can use in your case.
The patent searches are cover 100+ countries (including 30+ countries in full-text) and are conducted using English, German and French language search strategies (to also capture European documents appropriately). We also cover Chinese, Japanese and Korean patent documents through machine translation in this search.
Non-patent literature is searched using English Language. Books, Journals, Academic Projects/ Thesis, Conference Proceedings, Defensive Publications, Product Literature, etc are covered in these searches.
Industrial designs / applications of 25+ countries are also included.
Recent Client Success Story
A New York patent attorney spent over $15,000 on unsuccessful searches. When he contacted us, we offered him the Silver Bullet invalidity search where he would only pay minimum amount (and not the complete fee) if no killer art is found – irrespective of how extensive effort we put. In 10 days, we got him one 102 patent prior art, two 103 patent prior art and one 103 non-patent prior art. He gladly paid $6,999, said he should have come directly to Sagacious IP – and now orders Silver Bullet searches on all cases.
Why Choose Us?

We serve many of world's largest companies, law firms, institutions, and other IP community members – working with clients to monetize IP, defend IP litigation, lead innovation in their industry and achieve most out of their IP budgets.
We work with World's largest companies – helping them lead the innovation in their industries – and with smaller ones to run a successful, corporate – grade IP division within their budgets. We support IP law firms with critical technology research, paralegal services and tool to provide their clients a globally optimized solution. We help patent owners manage, maintain and monetize their IP. We partner with government and non-government institutions in promoting and commercializing innovation. While serving global IP community for over a decade, we have developed knowledge, best practices, tools and analytical framework on a variety of topics pertaining to the IP space, through our growing team of experts located in 7 offices across the globe.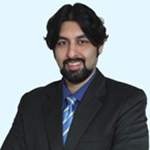 Vaibhav Henry
EVP – ICT Licensing & Searching
Patent Commercialization Expert (ICT), Master's in Information Systems (NSIT, Delhi), Licensing Expert with keen interest & experience in Computer Science & Electronics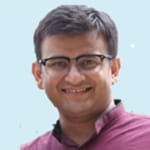 Rajat Gulati
SBU Head – Engineering
B.Tech in Product Engineering, MBA in Marketing, PG Diploma in IPRL and LL.B. 13+ years of experience on variety of patent, technology and data analysis related projects.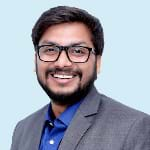 Ankur Gupta
SBU Head- Life Science
Masters in Biological Sciences (BITS Pilani); 7+ years in the field of patent analytics and currently heads the Life Sciences & Chemistry Team.
Devika Saini
Assistant Manager – Life Sciences
Patent Searching & Analysis Expert. Devika holds a B.Tech degree in Biotech and is qualified Indian Patent Agent. With 6+ Years experience in IP industry.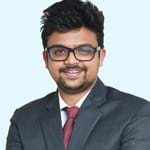 Anubhav Bhatti
Assistant Manager – ICT Searching
Patent Search Expert (Electrical) Electrical Engineer, 3+ Years' Experience in IP Industry, Searching Expert with focus in Motors, Actuators, HVACs and other Electrical Systems.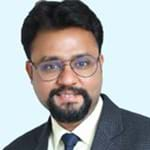 Tanmay Mittal
IP Solutions Architect
B.Tech (Mechanical Engineering) from NIT Hamirpur; 7+ Years of Experience.
 IP & Business research, IP solutions Consulting and Innovation Catalysis are some of his specialities.